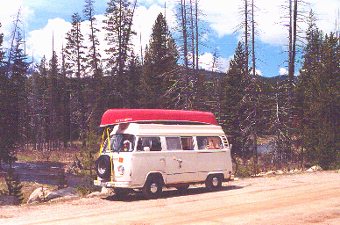 Busfreak's 1978 ASI/Riviera "Magic Bus"
Busfreak's Magic Bus is down for the count. Click here for details.
---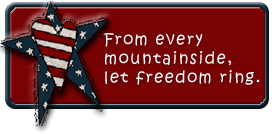 BUSFREAK SUPPORTS OUR TROOPS IN OPERATION IRAQI FREEDOM
---
Welcome to Busfreak's Home! This site is dedicated to Volkswagen Type 2s of the air cooled variety.On this site you will find pictures and stories about other Bus lovers and their loves. With a cast of characters which includes, but is not limited to, some longtime friends who are equally obsessed with a love affair with Volkswagen "loaves" as I am, this site promises to be ever changing.

What makes this site any different than other sites about Volkswagens? Each site is unique in how the author reflects his or her personality, so then, this site will be a growing reflection of my personality as well as those friends who share the same passion. So sit back and enjoy celebrating with me the venerable Volkswagen Bus! Start your journey with the choices below.

---
[Air Cooled Trips & Photos]
[Resources]
[Links]
[Escape]
---
Contact Me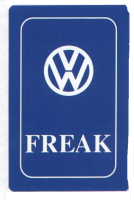 Proud member of the

list
---
Site last wrenched on January 16, 2012
---
This site BEST viewed with Firefox:

---
The Type Two WebRing--For VW Bus and Camper Lovers
This Type Two WebRing site is owned by BUSfreak .
[ Next Page | Skip Next | List Next 5 | Random Link ]
---
---